The Neon News
July 6, 2005
---
Hey Fanz!

Fish Fest!
Patio Dave & the Lanterns will be playing both Saturday and Sunday afternoons at the 11th annual
Port Dover FishFest,
July 15, 16 & 17!

Celebrate Port Dover's heritage of commercial fishing (former home of the world's largest freshwater fishing fleet) with a tug boat pull, smoked fish contest, and Cardboard Boat Races!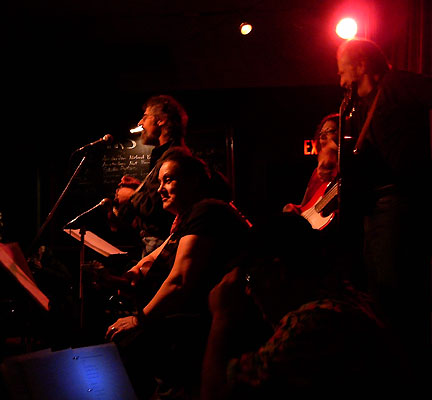 Bagpipe consolation
Can't get to the beach? No problem!
Gordon's Acoustic Living Room
will chase away your blues at
the Free Times Café,
320 College Street, two blocks west of Spadina
Sunday, July 17 from 8:00 pm. to 11:00 p.m.
Come early, it's always crowded!
No cover! No minimum!
Plantain solace

In the meantime, you'll find me at North America's largest annual festival of African music and culture.
Afrofest 2005 takes place July 9 & 10 at Queen's Park, behind the Ontario legislature.
If I'm not at the Amnesty International booth, I'll be hanging around the deep fry kettle.
Product teaser
Work continues apace in the recording studio. Ray and the Giant Babies' project is in the final mixing stage. Axes of Evil whacked out the percussion tracks yesterday. Stay tuned!


Office Space For Rent
80, 100 and 200 sf
Available August 1
Office space available for rent conveniently located near Queen and Lansdowne with excellent TTC access, high ceilings, lots of windows and hardwood floors. The spaces can be rented out in part or in full depending on the tenant's requirements.
Monitored security system, kitchen and washroom access included. Large IKEA style desks, task chairs, telephones with voicemail, network capabilities, use of photocopier, fax machine, board room and reception services can all be provided if required.
This is an excellent space for a small business or community agency.
Please call 416-537-6100 ext 86 or judy@stratcom.ca if you are interested or know someone that is.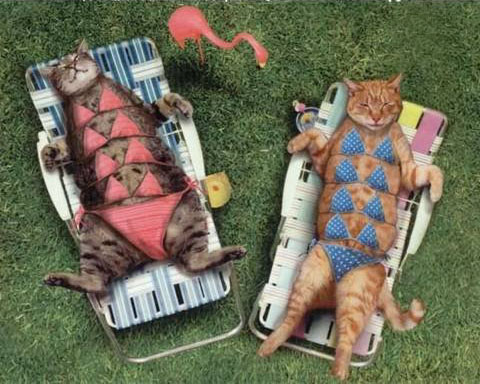 Embarrassment
A girl asks her boyfriend to come over Friday night and have dinner with her parents. Since this is such a big event, the girl tells him that after dinner, she would like to have sex with him for the first time. The boy is ecstatic, but he has never had sex before, so he takes a trip to the pharmacy to get some condoms.
The pharmacist helps the boy for about half an hour. He tells the boy everything there is to know about condoms and sex. At the register, the pharmacist asks the boy how many condoms he'd like to buy a 3-pack, 10-pack or family pack. The boy insists on the family pack because he thinks he will be rather busy, it being his first time and all.
That night, the boy shows up at the girl's parents' house and meets his girlfriend at the door. "Oh, I'm so excited for you to meet my parents! Come on in!"
The boy goes inside and is taken to the dinner table where the girl's parents are seated. The boy quickly offers to say grace and bows his head. A minute passes, and the boy is still deep in prayer, with his head down. Ten minutes pass, and still no movement from the boy. Finally, after twenty minutes with his head down, the girlfriend leans over and whispers to the boyfriend, "I had no idea you were this religious."
The boy turns, and whispers back, "I had no idea your father was a pharmacist!"