The Neon News
April 16, 2005
---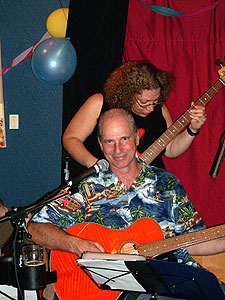 Hey Fanz!
Bagpipes again so soon?!
Yes, it's time already for
Gordon's Acoustic Living Room
live at the Free Times Café
320 College Street (two blocks west of Spadina)
Sunday, April 17
8:00 p.m. - 11:00 p.m. No cover! No minimum!
and speaking of recurring events . . .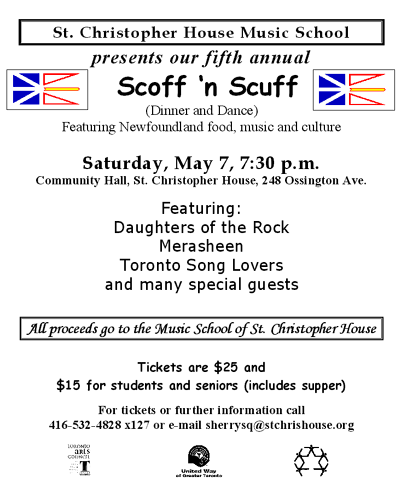 It's the
Scoff 'n Scuff!
An evening of Newfoundland music and food
(and you know that can't be bad!)
Saturday, May 7, 2005, 7:30 p.m.
St. Christopher House Community Centre
248 Ossington Avenue (at Dundas)
and all in support of the wonderful
St. Christopher House music program!
See you there!
Wayne Neon
416-407-7009
Royal wedding special!
Ken remembers Princess Diane . . .
From the beginning, when I saw her on TV I've always wondered what that nose would look like when she was 60. And there was something phony about that coy, shy smile she used. But my real antipathy began on the Australian Tour. They were visiting a music school and Charles was about to demonstrate his ability on the cello which, I've read is above average. Just as he was about to put his bow to the strings Diane walked over to a piano in the corner, followed by the press, and played Chopsticks. Charles was completely forgotten and never did play that cello.
Bonus recipe feature!
Several people asked me for the Mexican Lasagne recipe.
Enjoy, Renee
"Mexican" Lasagne
Ingredients:
2 cups chopped onion (500mL)
2-3 cloves garlic, minced
1 1/2 cups chopped sweet green pepper (375mL)
1 can cut-up tomatoes, undrained (28 oz, 700 grams)
2 cups salsa (mild, medium or hot) (500mL)
2 tsp ground cumin (10 mL)
1 can black beans, drained and rinsed (19 oz, 540 mL)
1 can red kidney beans, drained and rinsed (19 oz, 540 mL)
1 pkg flour tortillas (approx 8 large or 10 small)
shredded Cheddar and Monterey Jack cheese
low fat sour cream ? optional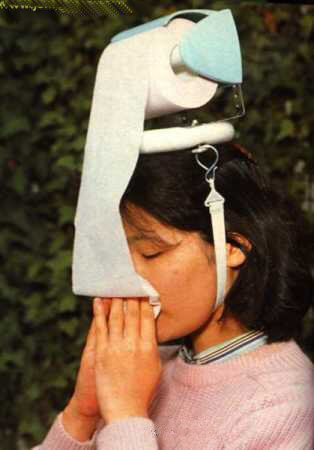 Procedure
1. Spray a large saucepan with non-stick spray. Add onions, garlic and
green pepper. Cook and stir over medium heat until vegetables are
softened, about 5 minutes.
2. Add tomatoes, salsa and cumin. Bring to a boil. Reduce heat to low
and simmer, uncovered, for 10 minutes. Stir in black beans and kidney
beans. Remove from heat.
3. In a 13 by 9 inch non-stick baking dish spread one
third of the bean mixture over bottom. Cover with
tortillas, overlapping as needed (I usually put one whole one in the center
and 2 halves on the end w/ sm. pieces covering the gaps) and 1/3rd the
cheese. Repeat 2x for a total of 3 layers
4. Cover and bake at 350F for 35 minutes. Let cool for 10 minutes before
serving.
Optional - Garnish with tomato slices and green onions if desired, serve
with a dollop of sour cream on top.