Amnesty International Toronto Organization
Regional Meeting, October 16, 2004
<![if !supportEmptyParas]> <![endif]>
Venue & Food Report
<![if !supportEmptyParas]> <![endif]>
Bridgette Clark
<![if !supportEmptyParas]> <![endif]>
My responsibilities were to take care of arranging for the venue and the food at Metro Hall.  Obtaining the use of the venue for the date of the event was not difficult due to the timely sponsorship that Olivia Chow provided, but we did end up with fewer rooms than I think were needed.  It would have been nice to have one room for merchandise, action etc. and one room for all food service where each person could sit down.  Therefore, I suggest for the next regional meeting that the venue (and the required rooms) be booked at least 6-8 months ahead.
My main contacts at Metro Hall were Kellie Mollins (meeting arrangements) and David Falvo (food).  I dealt with both of these individuals mainly through the Customer Support Centre (416.397.7220) and email (kmollins@city.toronto.on.ca, dfalvo@city.toronto.on.ca).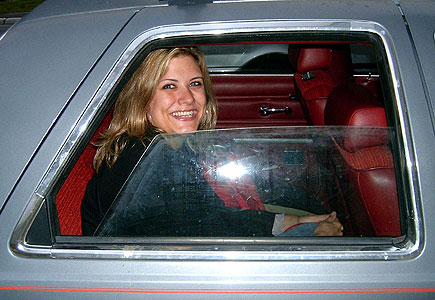 Everyone on the planning committee had great ideas and lots of enthusiasm.  I feel that the committee worked well together and pulled together as a team (especially on the night before) to ensure that the day was a success.
I feel that the meals and snacks we provided for the day struck a great balance between cost and ensuring that everyone received filling and nutritious lunch and snacks.  For future regional meetings, I suggest that we allow people to request special food (within reason) to ensure that those with allergies are able to eat the meals and snacks provided.
Another suggestion I have is that speakers be strongly encouraged to provide detailed set-up and a/v requirements in advance of the date of the conference.  In some cases I had to guess at set-ups etc. that were required, and even on the day of the event, some speakers requested changes to their room set-up, which created last minute scrambling during an already busy time.
The feedback summary prepared by Andy was excellent, and I feel that it really gives us a true sense of how the attendees enjoyed the day.  A common complaint was that the audience microphones in the council chambers were not loud or clean enough, and I passed this feedback on to Metro Hall.  I think that the attendees for the most part had a very positive experience and that the regional meeting met a lot of membership needs.  The feedback summary also indicated some sessions that attendees would like to see at future conferences and provides a great launch pad for planning the next conference.
I truly enjoyed being a part of the planning committee and learned a lot.  I would be more than happy to help plan a future regional conference if AITO decides to hold another one.