Amnesty International Toronto Organization
Regional Meeting October 16, 2004
<![if !supportEmptyParas]> <![endif]>
Origami Doves Action

Andy Buxton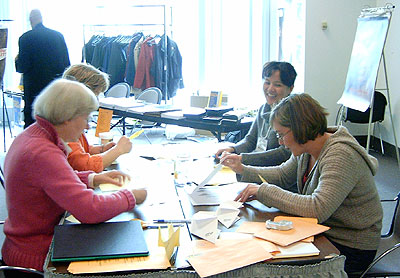 Participants at the Oct 16 AITO regional meeting wrote 60 letters and folded these into 60 doves on behalf of Malaysian human rights defender Irene Fernandez. (Irene's case is a current Stop Violence Against Women action at the AI web site.) These origami doves were taped to a large board surrounding the AI candle to frame our desire to light a candle of hope for and ensure the freedom of Irene Fernandez.
Six people gave us their return addresses and the doves were mailed to the Prime Minister of Malaysia in large envelopes from these six volunteers. (Total postage cost was $11.76 - the only cost for the action.) As well, photos of the dove-filled board and a cover letter were sent to the PM, with a copy to Ms Fernandez so she can see pictures indicating our support and solidarity.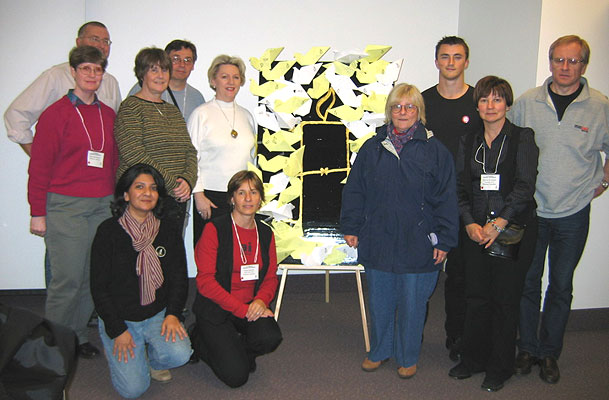 Participants at the regional meeting seemed to find folding the origami dove difficult, confusing, and time consuming. There was also little spare time for participants to devote to the project. These reasons might account for the lower-than-hoped level (~40%) of participation.
Special thanks to Genevieve Tran for originating the 'doves' idea and finding the directions for folding the doves.