The Neon News
December 3, 2006
---
Hey Fanz!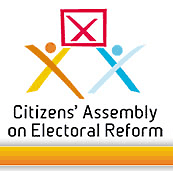 I have my say!
Consultations are now underway all around the province between the people and the
Ontario Citizens' Assembly on Electoral Reform
http://www.citizensassembly.gov.on.ca
You've already missed a bunch of them.
I'll be making my personal presentation in Hamilton on

Wednesday, December 6 at 7:00 pm at
Mohawk College,
135 Fennell Avenue West
I-Wing Room 1-109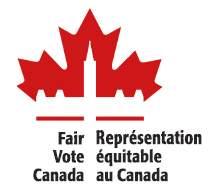 It's really important that people show up for these consultation meetings to let the OCA know that people care about a fair voting system.
Here's the Consultation Meeting Schedule. Be there!
Have you joined Fair Vote Canada yet? It's only $10 for the first year.
Here's a great blog! Myth #1: proportional representation leads to minority governments
At last, it's the New Furniture Bank!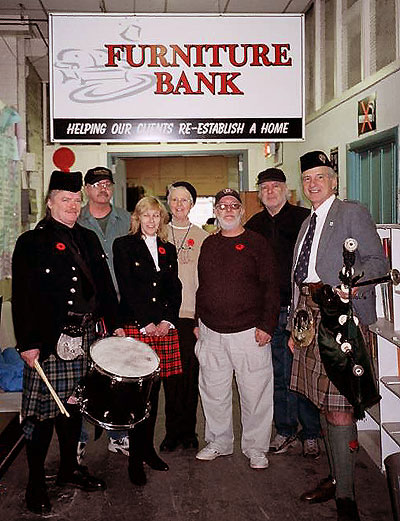 Sort of. But the old Furniture Bank is still there.
But there's a new Furniture Bank website!
www.furniturebank.org
And we're still having a monthly
Sale of Antiques & Collectibles
on the second Saturday of every month!
Next sale . . .
Saturday, December 9, 2006
10:00 a.m. - 2:00 p.m.
200 Madison Avenue
Go north from Dupont and Spadina one block under the railway tracks
and turn right on MacPherson Avenue.

We are one block east of Spadina Road at Madison and MacPherson.
Come out and discover hidden treasures while supporting your community!
Great prices on sofas, desks, dining room tables, silverware, and other collectible goodies!
Light refreshments! Live music!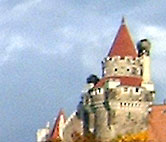 All proceeds go to support our work for families in transition.
We collect and pick up gently used furniture and household items
that we give to refugees, and families and individuals leaving shelters and hostels,
and people coming off the streets to set up a home.
The Furniture Bank is a registered charity supported by your donations.
Be there! Bring money. Delivery available
You better not pout, you better not cry!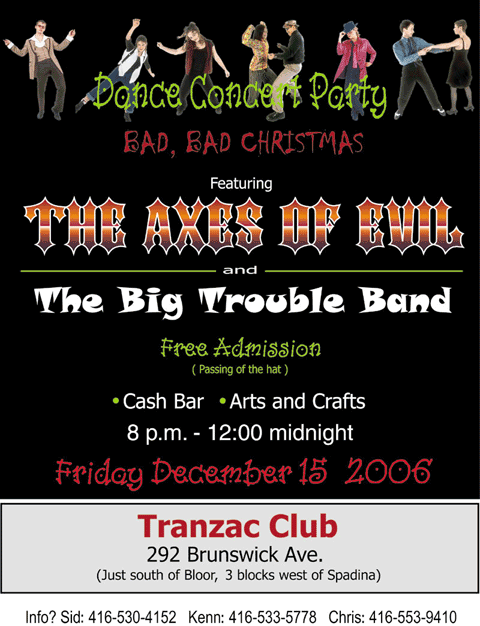 Slouching towards Bethlehem indeed!
Starring . . . . . . . . . . . . !
The Axes of Evil
And introducing . . . . . . !
The Big Trouble Band
Friday, December 15
The Tranzac Club
292 Brunswick Avenue
just south of Bloor

How many horns?
I've got the biggest one in the band!
Wishes come true!
It's back! Yes, it's time once again for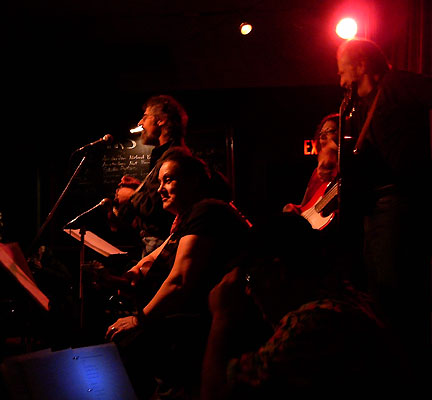 Gordon's Acoustic Request Night
Sunday, December 17
at the Free Times Café
320 College Street
just west of Spadina
8:00 pm - 11:00 pm

Still no cover, no minimum.
On Sunday, December 17, 2006, Gordon's Acoustic Living Room will once again play a special All Request evening at the Free Times Café!
Ask for any of the 150,000 songs we've played at the Free Times Café during the last three years!
Send in your requests by email to Gus: rory.sinclair@rogers.com
Warning!
January's comin' and there's gonna be haggis.
Also worth catching . . .
Hey folks,

Please join me as I perform solo this coming Wednesday:

Wednesday, December 6th
Smiling Buddha in Toronto, ON
With eek odyssey, The Mermen, Rev Fear, SHEMP
(I perform 9pm - 9:45pm)

And if you think Ladybirds are cute stuff - Lisa, Melissa and I will be performing in Hamilton next week!

Tuesday, December 12th
Pepper Jack Cafe in Hamilton, ON
With the Ladybird Sideshow and Ben Somer
8:30pm, $8:00

Hope to see you soon!

much love,
neens

www.janinestoll.com www.ladybirdsideshow.com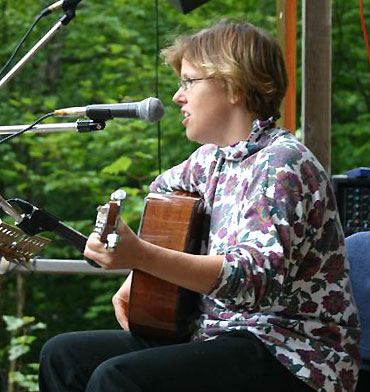 2nd Annual Stratcom
CRAFT SALE
FRIDAY, DEC 15th
3:30 PM - 7:30 PM
3 Macdonell Avenue, at Queen Street, 2nd Floor Board Room
Handcrafted Jewellery - JB Creative Designs
Necklaces, earrings and bracelets from casual chic to classic elegance, Judy's designs are made from materials such as European glass, fresh water pearls, semi-precious stones, Swarovski crystal, wood, metal and wire. Prices start at $15 for earrings, $20 for bracelets, and $30 for necklaces.
Needlepoint and Acrylic Paintings - Tom Kurelek
Handmade needle point and acrylic paintings, nature and animal subject material. Prices start at $10.
Watercolours and Woodcrafts - Bob Kralka
Watercolour paintings starting at $50 and woodcraft items from $3
One-of-a-Kind Jewellery - Faisal Sherrif
Jewellery designer Faisal presents his unique pieces made from semi-precious stones and other fine materials.
Jewellery, Arts and Crafts
Annanda DeSilva and JuliEduard Buxton
Artists and all-round crafty creators, Annada and JuliEduard will be bringing pendants, ear rings, rings, zines, drawings and paintings for prices ranging from $5 to $20 for all jewelry and small items, and between 20$ to 100$ for paintings.
Cash, Cheques, Visa, Mastercard and Amex accepted (sorry no debit)
And in other news . . .
Jordan leaves lasting memory on Charles
http://www.metro.co.uk/news/article.html?in_article_id=27836&in_page_id=34
Katie Price, aka Jordan, donned a plunging princess gown for her meeting with royalty tonight at the Royal Variety Performance.

The glamour model pitched up in a fairytale dress especially designed for her encounter with the Prince of Wales and the Duchess of Cornwall.

The wedding-style gown with revealing sparkling ivory bodice and layers upon layers of white netting was made by Isabell Kristensen - the same designer who crafted the pink dress that Jordan wore when she married singer Peter Andre.

Prince Charles demonstrates the true aristocrat's uncanny ability to maintain eye contact.